Network & Data Security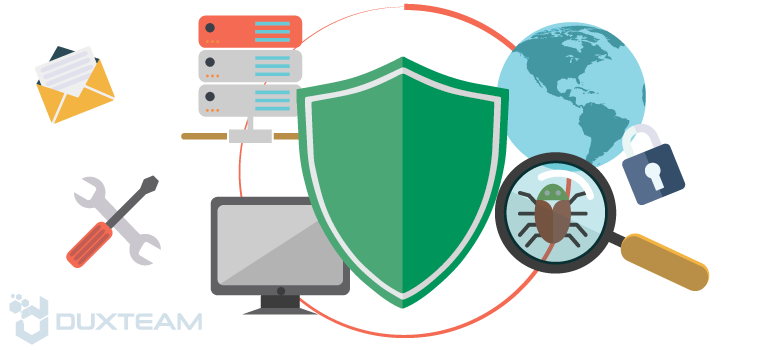 We provide multi-level security of our customers' intellectual property.
DuxTeam uses legal, physical and technical means to maintain absolute confidentiality of any information received from the customer. The same applies to the source code and any research results obtained during the project's implementation.
Legal Limitations
We sign an NDA with all our customers. In turn, all of our software development engineers and other personnel sign an NDA with DuxTeam.
Upon request, a direct NDA can be signed between the customer and each of our professionals who make up their project team.
Physical Limitations
All data stored on any payment media, including the computers' hard disks, is AES-encoded. The AES Algorithm has been approved as the US Government's encoding standard.
All our workstations have powerful anti-virus software and firewalls installed on them. In addition, once-weekly, all our office equipment is scanned.
It is possible to gain access to the workstations only from within the DuxTeam office network and via a secure VPN connection. A project team can access only the part of the network that contains the resources they require.
The business center where DuxTeam's office is located has 24 hour security and video surveillance. The company's office can only be entered using a personalized electronic key. In addition, the office is equipped with state-of-the-art fire and security alarmsystems. Even if the office is broken into, an armed security squad is guaranteed to arrive in 3 minutes time.
Your data can hardly ever be safer than with DuxTeam!