Customer Care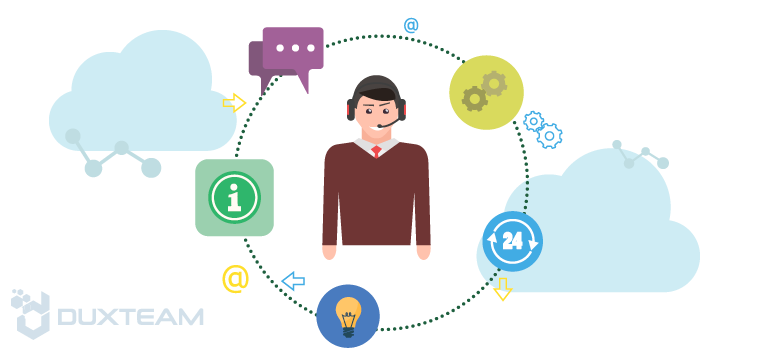 Reliability
We guarantee a high level of customer care and high quality of the delivered product.
Our professionals always try to exceed the customer's expectations and to create a product that can beat even the toughest competition.
Transparency
Customers' cooperation with us is completely transparent.
We will keep you advised at all times about the tasks the team is currently working on, how long it will take to complete those and who of the team members is responsible for a specific part of your application's functionality.
Ease of Interaction
We do our best to make your cooperation with us as smooth and easy as possible.
We hate red tape and try to keep the number of documents provided by the customer at a minimum. We assist our customers in removing any obstacles that prevent them from receiving a successful product.
Regular Feedback
The high level of customer care is impossible to ensure without feedback.
We continually communicate with our customers with a view to improving the quality of our work and undertake to take into account all their requests regarding our work as quickly as possible.
Respect for the customer's culture
DuxTeam works with customers worldwide. We treat with respect the interests, customs and traditions of our clientele, and do our work taking those into account.
We have a flexible work schedule and try to adjust it so that at least several work hours are spent by our employees in the different time zones.
See customer testimonials